Civil War Veteran, Cager Mitchell, circa 1874; 32 years old.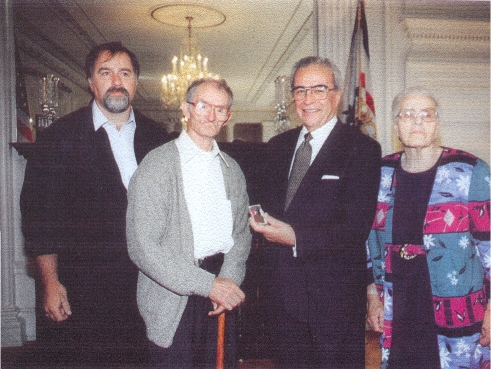 Reuben, Onnie & Hattie Mitchell with Gov. Cecil H. Underwood
September 30, 1999
Onnie Mitchell, son of Civil War soldier, Cager Mitchell, was presented with Cager's previously unclaimed medal by West Virginia Governor Cecil H. Underwood. Onnie's wife, Hattie, and son, Reuben, also attended the ceremony.
(Photos provided by Reuben Mitchell.)