VETERANS
---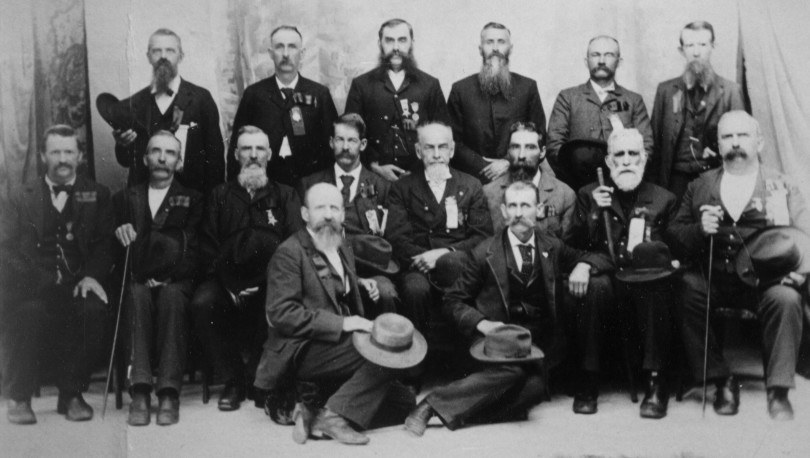 Reunion of 12th W.Va. Infantry Soldiers??
Company "F" of Marion County?.
Date Unknown
Can you identify any of these Veterans?
Photo provided by Doug Thompson.
---
James Lewis believes that his ancestor, William Allison Fleming (SEE PHOTO), is seated second from the left in the middle row (holding a cane). He was from Marion County, which is the probable location of the group photo.

Jan Campbell has identifed her gr-gr-grandfather, Eli Williams, as third from left, second row (next to W. A Fleming, holding cane).
---