JAMES ATEN, Sergeant, Company "I"
---
Submitted by George Allison.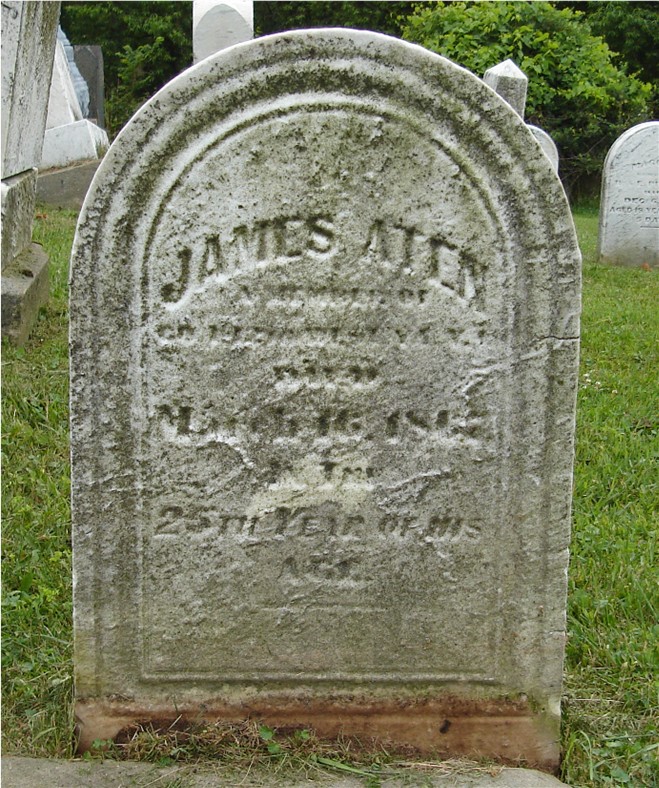 Grave at Flats Cemetery, Hancock County, W. Va.
Severely wounded in left thigh 13 June 1863, at Winchester, Va.; died 16 Mar 1867?
James Aten served in Company "I" of the First (West) Virginia Infantry at the outset of the war.
---