NEHEMIAH NICKERSON, Company "D"
---
BIOGRAPHY OF NEHEMIAH NICKERSON
Submitted by Betsy Anne Nickerson Mileham.
---
As shown in the Adjutant General's Summary on this site: NICKERSON, Nehemiah; Triadelphia, WV; 21; Aug 25, 1862, Wheeling, WV; -- . Farmer, born Marshall Co., WV. Missing in action at Lynchburg, VA, June 18, 1864, prisoner of war; discharged at New York City, July 18, 1865, per telegram from War Dep't of May 12, 1865.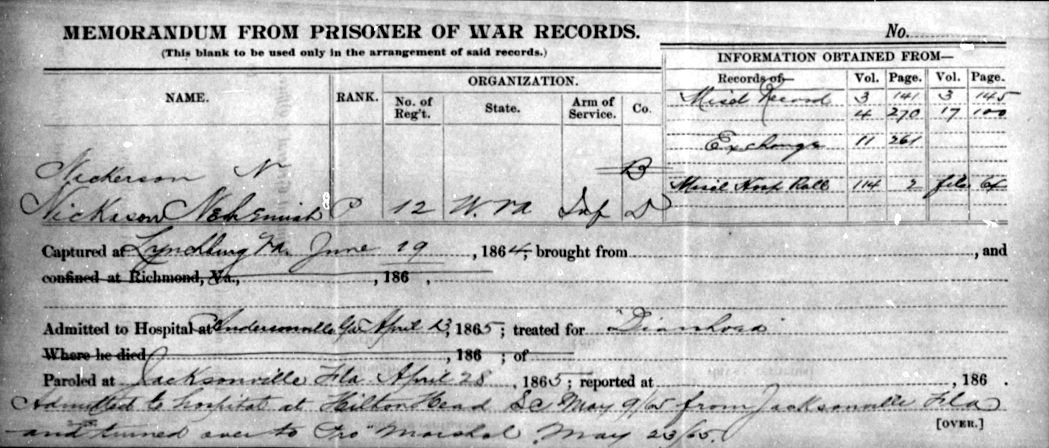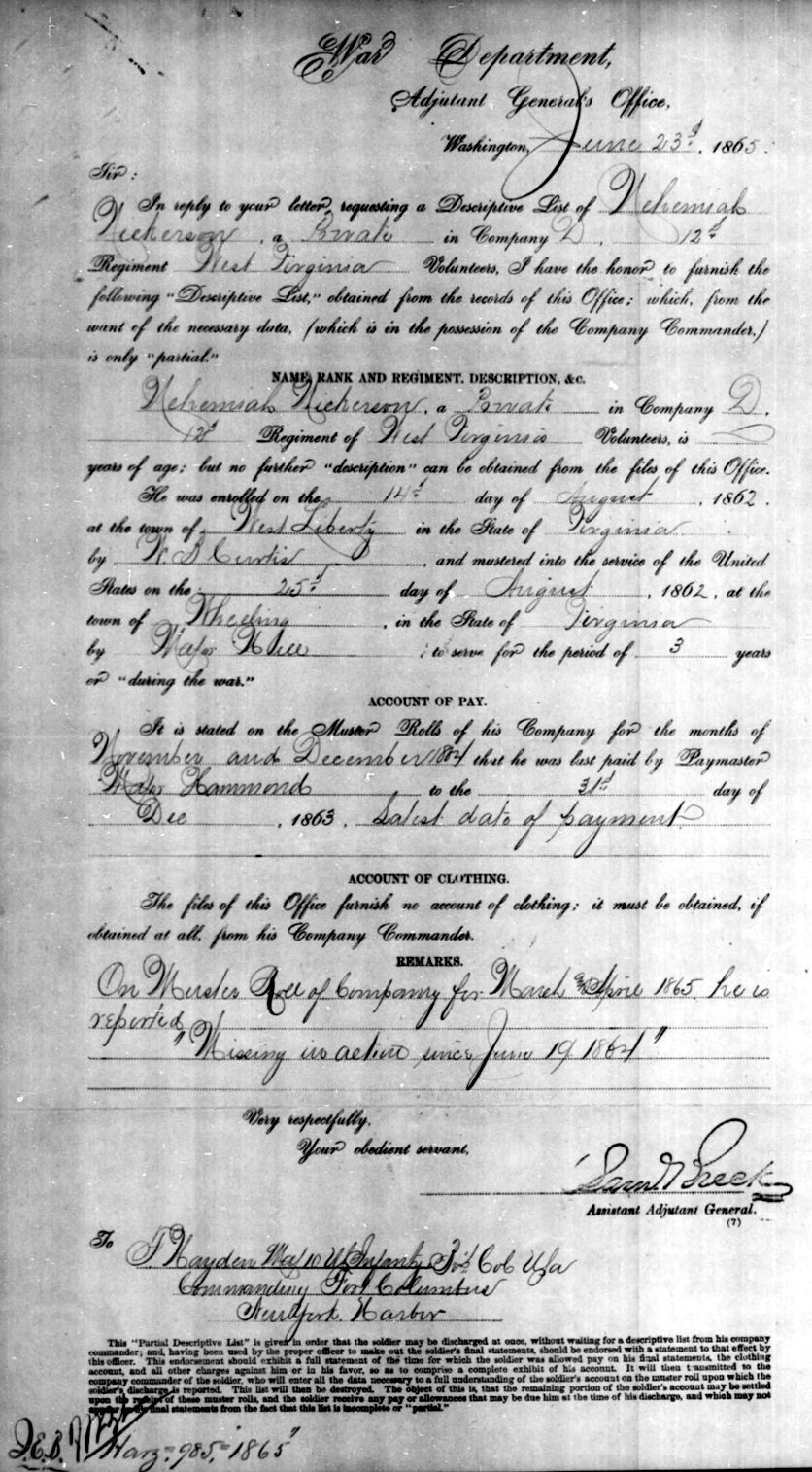 ---