WILLIAM H. H. LEECH (LEACH), First Sergeant, Company "A"
---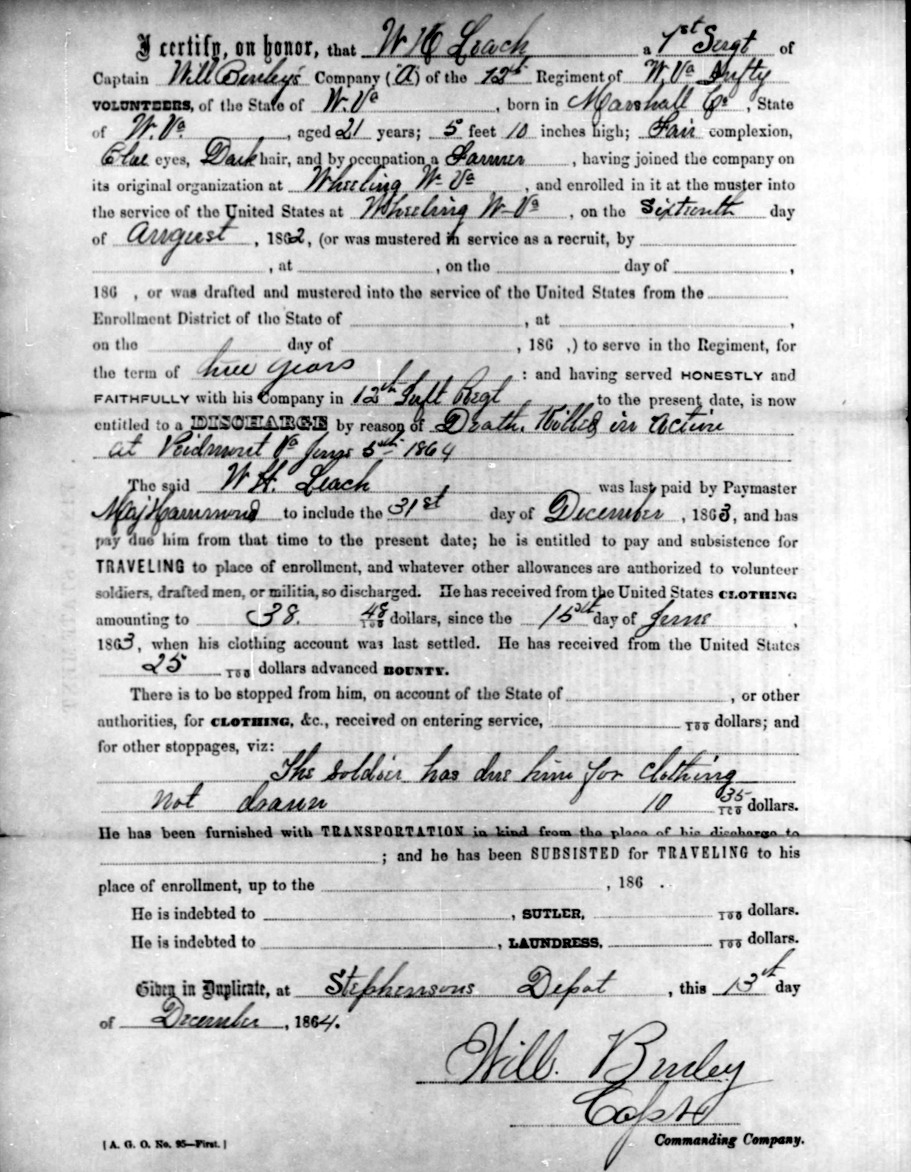 ---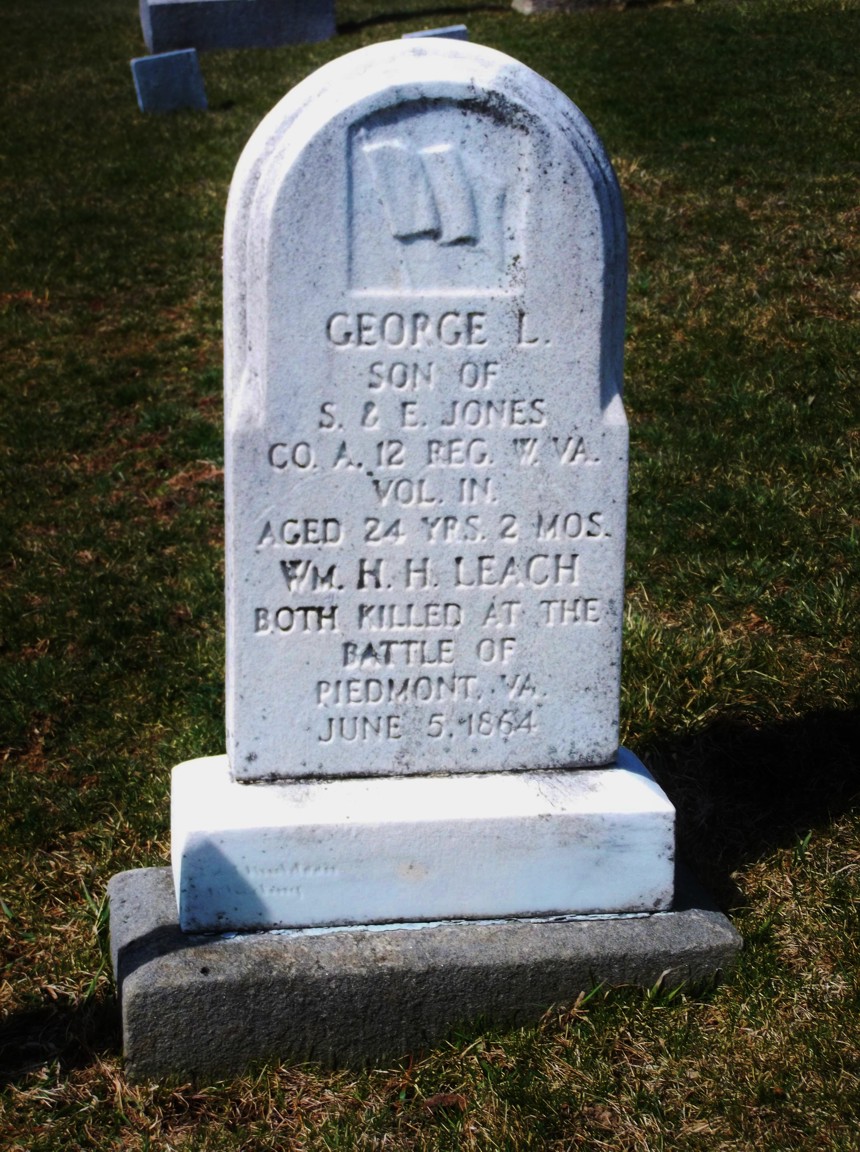 William H. H. Leach and George L. Jones were both KIA
Battle of Piedmont, June 15, 1864.
Buried at Wood Hill Cemetery, Marshall County, West Virginia.
William was the son of Edward R. Leach and Rebecca Spoon. The family is found in Wood County in the 1850 and 1860 census records, and Mrs. Leach died there in 1852.

---

Notes from Richard Beswick (dickbeswick@yahoo.ca), July 2013:

My Great-Great Uncle, 1st sergeant William H. H. Leach of the 12th West Virginia Volunteer Infantry Regiment was killed at the Battle of Piedmont on June 5, 1864.

This spring we went to find William Leach's grave which records show is in the Wood Hill Methodist Cemetery in Moundsville West Virginia. We found more than we expected. That cemetery is 10 miles up the switchback Waynesville Pike up on top of the hills outside of Moundsville in an area which would have been "hard scrabble" farming back in the day, a small West Virginia mountain community church. There were five graves of Leaches from William's era. William is listed on the same tomb stone with George L. Jones, both of the 12th and company A. Next to that tombstone is an obelisk which is the stone for the Reverend Joshua Jones and his wife. These would have been the mother and father of George L. The Reverend Jones would have been the pastor of this small mountain high church. Likely George L. Jones and William H. H. Leach grew up together, went to church together, signed up together, were killed in action on the same day at the Battle of Piedmont and are buried together. As the Battle of Piedmont was at the far end of Hunter's Raid down the Shenandoah Valley near Staunton and General Hunter skedaddled back up the valley after the battle, the bodies were not likely moved back up to Wood Hill Methodist Cemetery until the end of hostility in '65. It would have been a long sad wagon ride to that West Virginia Mountain top cemetery.

I can characterize William as: never complaining of hardship, never criticising his officers or the conduct of the war and very religious, going the church twice on Sunday and encouraging all of his family to lead good lives so that they can all join together with their mother in heaven. He had excellent penmanship and had no problem expressing himself. Although he was from hillbilly, hard scrabble Appalachia, he was very literate and kept up correspondence with friends and relatives.