INTREPID M. YOUNG, Company "I"
---
Submitted by Alisha Facchini.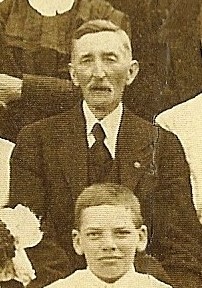 Intrepid M. Young, a Private of Company I, 12th West Virginia Regiment, was the son of William Young (1810-1871) and Elizabeth Scott Young of Hancock County, WV. Intrepid's mother died young; his father remarried in 1843 and later moved to Jefferson County, Ohio. Intrepid did not go with him.
In 1867 Intrepid Young married Mary Sutor (b. ca. 1833), with whom he lived until his death in Butler, Hancock County, WV. They had no children.