HOFFMAN ATKINSON, Captain, Company "C"
---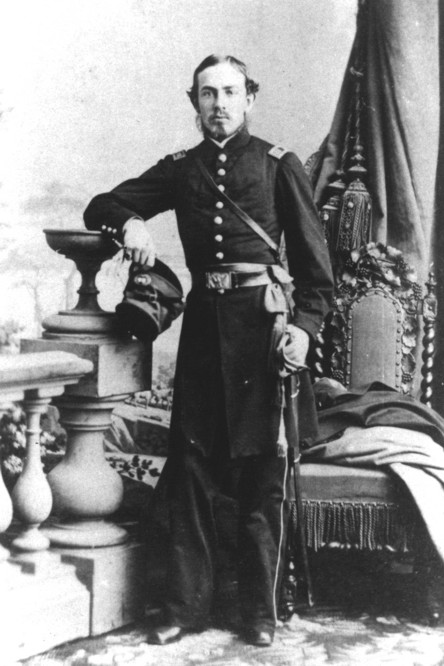 From United States Army Heritage and Education Center, Carlisle, Pennsylvania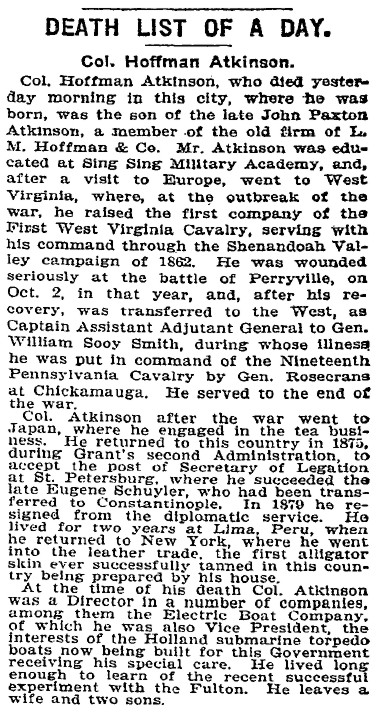 New York Times - 29 Nov 1901
Hoffman Atkinson, born in New York City 20 Nov 1839, was the son of John Paxton Atkinson and Mary Brown Rathbone. The brother of Mary Brown Rathbone was John Castelli Rathbone, Colonel of the 11th West Virginia Infantry, dismissed for an act of cowardice, that of surrendering his forces at Spencer, (West) Virginia. He was later honorably discharged.
Hoffman Atkinson married Louisa Baker 20 Dec 1864 in New York City. Their children were Mary Rathbone Atkinson, born 1865, and Louise Atkinson, born 1867.
In 1887, Hoffman Atkinson married Sophia Durand Hepburn. They had two sons, Guy, born 1890, and Geoffrey, born in 1892.
Related to his travels to Japan, Hoffman Atkinson wrote 'Exercises in the Yokohama Dialect,' a Japanese-English grammar handbook.
---