JOHN PRATT HUMPHREY, Sergeant, Company "E"
---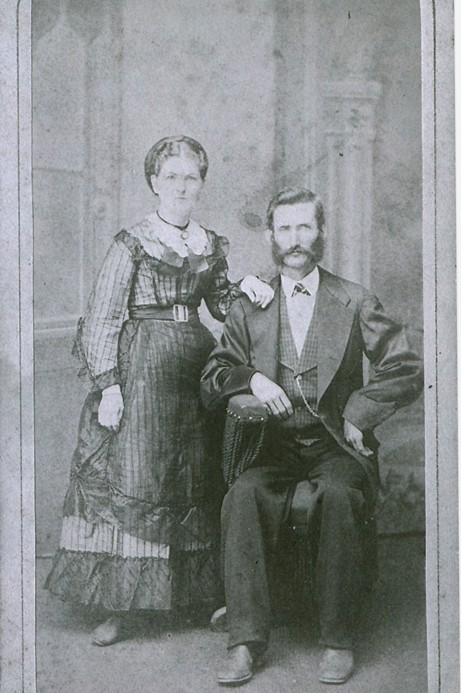 Eunice Shields Humphrey & John Pratt Humphrey
John enlisted 2 Oct 1981; discharged as Sgt 16 Jul 1865.
Lived at Carthage, Athens Co., Ohio.
[Photo submitted by Brian Kesterson.]
Neal Moore found the grave of John Humphrey in Old Belleville Cemetery, Wood County, W.Va.
---