PHILLIP MUELLER, Corporal, Company "M"
---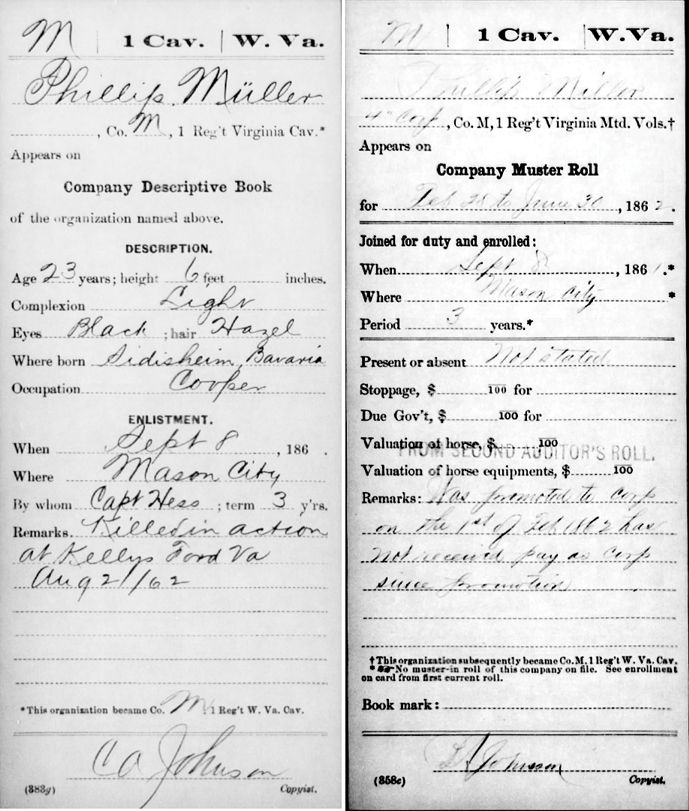 PHILLIP MUELLER enrolled 8 Sep 1861 at Mason City, (W) Virginia to serve 3 years. He had been appointed Corporal on 1 Feb 1862. While in action at Bloomery Gap, on 14 Feb 1862, he lost 1 rifle, 1 carbine, 1 Picket rope and pin. He was Killed in Action at Kelly's Ford, Virginia 21 Aug 1862.

Cheryl Biermann Hartley, a descendant of Phillip's brother, Andrew, compiled a BIOGRAPHY OF PHILLIP MUELLER.
---