NATHANIEL R. WALKER, Private, Gilmore's Company
---
Submitted by Anna Hopkins-Arnold.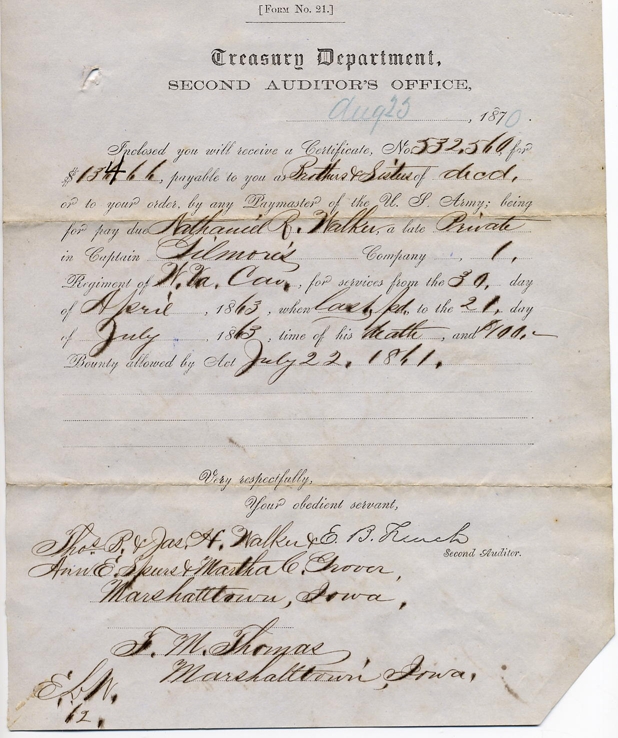 This is the settlement statement awarding back pay and $100 bounty to the brothers and sisters of deceased private Nathaniel R. Walker. He was probably born near Harrisville, PA (that's where his brother was born).
Captain Gilmore's Company was an independent company formed early in the war, no company designation, and became Company "L" 2nd WV Cav. Many of the men were from PA.
---