BARNEY HUGHES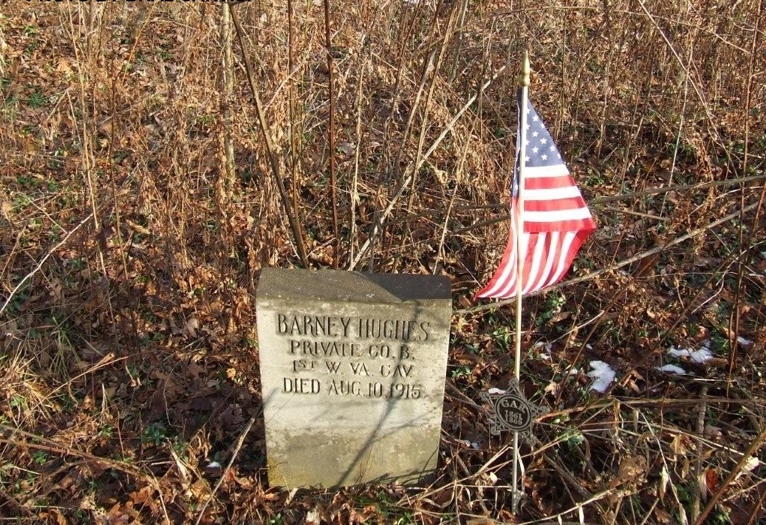 Teagarden Cemetery, Richill Township, Greene County, Pennsylvania.
Photo contributed by Brad Jarvis.
Although the gravestone indicates that Bareny Hughes served in Company "B" of the 1st West Virginia Cavalry, he ddid not. Rather, he was in Company "D" 1st West Virginia Infantry. Below is his pension index card at the National Archives that verifies this service.