JEREMIAH BLAKE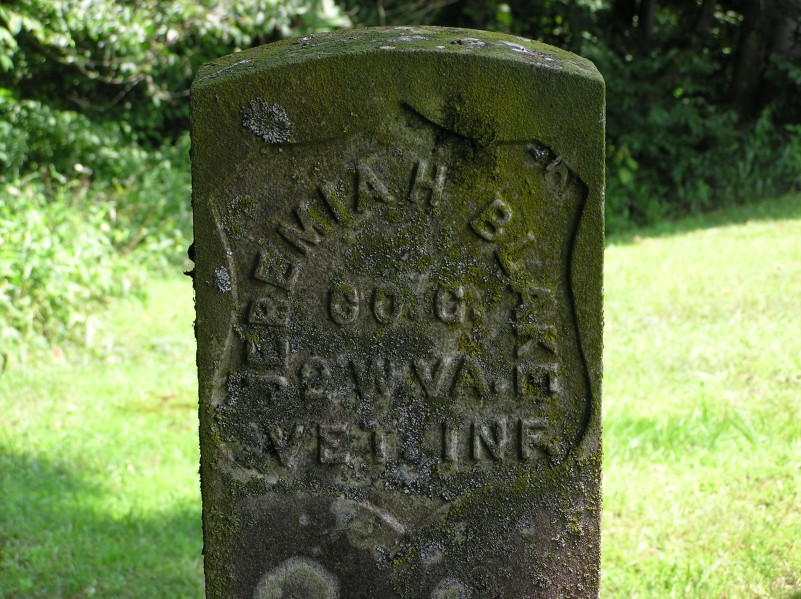 Anderson-Bethel Cemetery, near Littleton, Wetzel County, W. Va.
(Photo submitted by John F. Covey.)
Jeremiah Blake, born about 1844, was the son of Solomon (b 1821) and Anne Blake. Jeremiah served during the Civil War in Company "D" 1st West Virginia Infantry. At the end of the war, the 1st Infantry merged with the 4th Infantry and was designated the Second Veteran Infantry. Jeremiah was in Company "G."
On 9 Sep 1865 in Marshall County, West Virginia, Jeremiah Blake married Martha Rine, daughter of John Rine, Sr. and Mary. Martha Rine was born about 1833.
Jeremiah Blake and Martha Rine had the following children: Isabella Blake, born about 1865; Martin Blake, born about 1868.
More About This Blake Family