JAMES "THOMAS" PORTER, Company "E"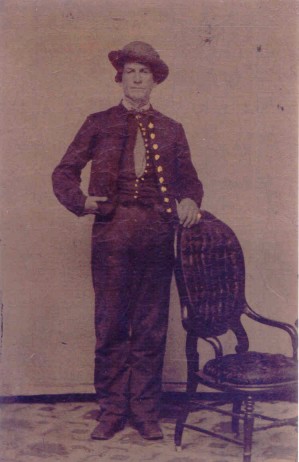 Submitted by Robert Fitch.
Thomas Porter of Co. E, 1st West Virginia Inf. Vol.
Full name: James Thomas Porter
Born 1824 in Maryland
Died July 18, 1866 in Wheeling, WV
Enlisted Oct. 6, 1861 Captured at Morefield Sept. 11, 1863
Paroled March 15, 1864
Sent to Camp Chase April 4, 1864
Admitted to Hospital in Wheeling July 6, 1864
Returned to Company E. July 11, 1864
Letter dated July 14, 1864
Private Thomas Porter of my Company who absented himself from the hospital at Wheeling without permission has returned to his duty you will please note it on your records.
signed: John Craig, Lieut.
Discharged: Nov 26, 1864