WILLIAM A. FLEMING, Private, Company "F"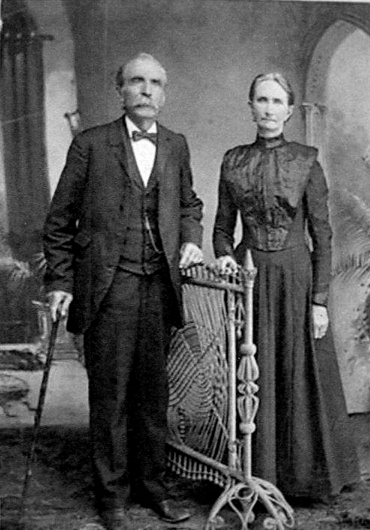 William Allison Fleming and wife, Eliza Hall
---
According to descendant, James Lewis, William A. Fleming is pictured in the REUNION PHOTO, seated second from the left in the middle row (holding a cane).
William was the son of John Martin and Delilah (Hammer) Fleming of Marion County, West Virginia. He married Eliza Hall, daughter of George and Mariah (Heartley, per marriage record) Hall, in 1868. Their children were Icie May, Rosa Lee, Luvara Ellen, George C., Cora Ann, Charles Curtis, and John Martin.
William A. Fleming died 9 Aug 1902. His wife, Eliza, died 13 Oct 1902.
---