JAMES McELROY
Captain, Company "D"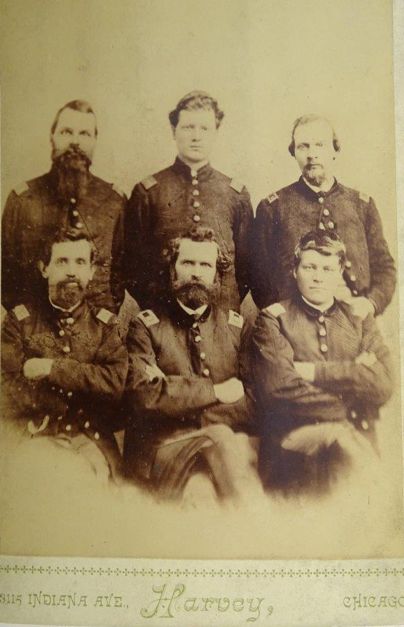 L-R, Standing: Capt. William Robb, Capt. John Craig, Lt. William Singleton.
Seated: Capt. Richard Radcliff, Capt. James McElroy, Lt. Thomas McKee.
(Submitted by John D. Janes.)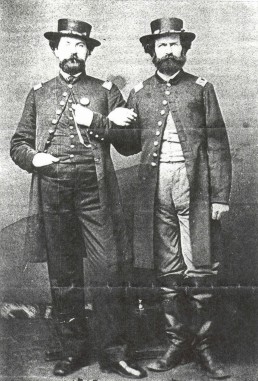 Captains Thayer Melvin & James McElroy
(Photo fom U. S. Army Military History Institute.)
Captain James McElroy
Reminiscences & Life History



The following account of the Battle of Port Republic was written by Captain James McElroy. A copy was given to Charlott Y. Jones by Alicia (Hunt) Nolte, granddaughter of Ebenezer McElroy, brother of Captain James McElroy.
THE BATTLE OF PORT REPUBLIC AS I SAW IT
As told by James McElroy, Late Captain 1st W. Va. Vol. Inf.
PAGE 1 | PAGE 2 | PAGE 3 | PAGE 4 | PAGE 5 | PAGE 6



(To Appendix B)