ON THIS SITE


By
LINDA CUNNINGHAM FLUHARTY
&
EDWARD L. PHILLIPS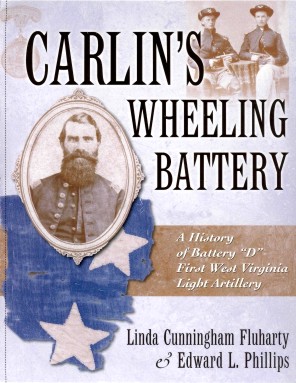 Copyright © 2005
Linda Cunningham Fluharty & Edward L. Phillips
ISBN 0-9759097-3-8
Library of Congress Control Number 2005920723
Published by Linda Cunningham Fluharty
Baton Rouge, Louisiana
Email: LCFlu@aol.com
www.lindapages.com
Printed in the United States of America
by
Morris Publishing.

312 pages (324 total)

8 1/2" x 11"

25 photos, plus line art

Perfect binding (soft cover)
COST: $20.
E-mail: LCFlu@aol.com
Site map: www.lindapages.com

CARLIN'S WHEELING BATTERY
Led by Captain John Carlin, Battery "D" First West Virginia Light Artillery served in major battles of the Civil War - Piedmont, Winchester and New Market. At least twenty-three members of the battery lost their lives as a result of battle, illness, starvation and disease in Confederate prison camps, and in the explosion of the steamer Sultana.
The men were mainly from Wheeling and other parts of the northern panhandle of West Virginia but some were from Eastern Ohio and Western Pennsylvania. A few were recent immigrants from Germany and the British Isle. Most were employed in the industrial section of Center and South Wheeling as Nailers, Coopers, Machinists, Blacksmiths, Moulders, Glassblowers, etc. - and several were Tobacconists from the famous Wheeling stogie houses.
This book memorializes the soldiers of "Carlin's Wheeling Battery" with the presentation of material that has been preserved in the form of newspaper articles, official war records, documents and records of the West Virginia Adjutant General, and the pension and service records of many of the soldiers.
In addition to war-related information, more than one hundred original biographies have been compiled to tell about these Civil War era families and the many familial connections among the soldiers.
From a perspective of both history and genealogy, this book is an important piece of Wheeling's history, as well as a valuable record of West Virginia in the Civil War.

THE BOOK INCLUDES:
More than 100 Original Biographical Sketches

West Virginia Adjutant General's Records

Battery "D" - The War Dead

Battery "D" History - Lang

Battery "D" History - Dyer

Battery "D" - Official Records

Many Prewar & Postwar Newspaper Articles

Battery "D" - Obits

Address By C. H. Senseney, 1912

Tri-State Reunion, Wheeling - 1886

Several Rare Images

Memoirs of Henry Pebler

Battery "D" - Descriptive Roll

Newspaper Articles by George W. McClelland

Fiftieth Anniversary of Carlin's Battery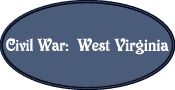 This site is owned by Linda Cunningham Fluharty.
© February, 2002